Our vision and mission reflect the company philosophy:
Vision
We strive to be a highly professional and progressive leader in the logistics industry by adopting continuous improvement and providing consistent world-class freight services to all our UAE and global clients.
Mission
Our Mission is to  consistently deliver quality service that will exceed customers' expectations and place our focus on the growth of our teams, partners, relationships, qualifications and our communities.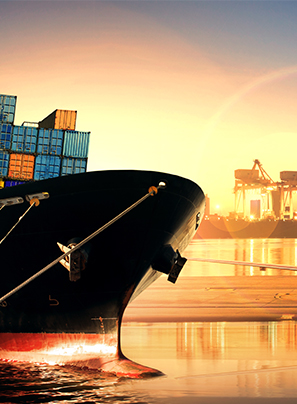 CLIENT FOCUS
We strive to be an effective and progressive organization providing world class freight services to all our global clients. Continuously adapting to market shifts, our vision is to be at the forefront of change and contribute to the growth of all our stakeholders.
RESPECT
Progress and growth come hand in hand with respect, Integrity, honesty and corporate responsibility.  At Matrix we embed these core attributes throughout the organization as they have been our backbone for growth over the last 4 decades.
DECISIVENESS
We make decisions in the changing environment of logistics by upholding best practices that yield the best outcomes for our employees, customers, suppliers, investors, and local communities.
POSITIVE ATTITUDE
We believe there is always room for growth at Matrix. We promote a positive attitude and focus on motivating our teams to operate with the knowledge that happiness is the key to personal, customer, community and global enhancement.