Matrix Freight Forwarding and Trading continuously adheres to sustainable quality work at all times, ensuring that all activities meet and exceed client and quality requirements, alongside ensuring the health, safety and security of all parties involved while upholding our commitments to protect and preserve the environment in compliance with all Federal & Local Legalization, self-regulation concerning QHSE standards, ISO 9001, ISO 14001 and OHSAS 18001 and Abu Dhabi QHSEMS.
Since inception, our management team is committed to the proactive integration of QHSE objectives into our system at all levels and hierarchies at Matrix. Consistently adapting and implementing the latest QHSE practices on all projects and standards.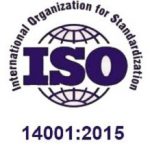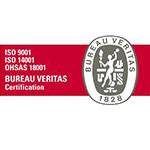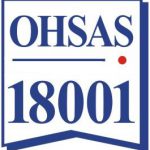 Comply with the requirements of the QHSE management systems and to continuously improve its effectiveness and performance through internal & external audits, setting objectives & KPI targets and periodic quarterly reviews.

Adhering to all the applicable legal requirements and best practices concerning QHSE policies alongside meeting all contractual QHSE obligations set out by our customers.

Strict guidelines in relation to effectively managing the transport of chemical and toxic materials and continuously improving our environmental performance and footprint by implementing proven methodologies & technologies that are economically sound.

Matrix is one of the few companies in the UAE that have achieved the 'Dangerous Goods Freight Forwarder Certificate'. This certificate is a testament that Matrix upholds the highest standards & policies in line with the current UAE Civil Aviation Regulations.

Identify hazards, assess the risk and determine controls in areas of work to prevent injuries and ill health, and continually improve in QHSE Management system and performance.
At Matrix we strive to provide and sustain a safe and healthy working environment for all employees, contractors, customers and assets. Furthermore, we are committed to taking other necessary measures to eliminate unsafe practice that can negatively impact the environment and our communities.
Matrix is committed to on-going improvement of its HSE performance to meet and exceed relevant HSE legislation, regulations, and company requirements.
Education & training is part of the Matrix culture, we provide awareness and training to all our employees to ensure they are professionally capable and assist them to continuously grow their capabilities in order to achieve the best results in customer satisfaction, occupational health & safety and protection of the Environment.
Risk Management Policy
Matrix Freight Forwarding and Trading is committed to managing risk in accordance with the process set out in the International Standard ISO 31000:2009 and by benchmarking Industry best practices in order to minimize loss and increase the likelihood of positive outcomes.
In order to meet this commitment, Matrix has set out a policy that risk is every employee's business. All employees are responsible for properly managing and mitigating risk in the best of their abilities and within their areas of activity.
Sound risk management principles and practices are an integral part of the normal management strategy for all departments within Matrix.
Implementation of risk management strategy is a priority and will be accomplished through embedding a risk management ethos in all aspects of Matrix's activitities.
Accountability for managing risk is clear and reflected in the risk management procedures, with all relevant key performance indicators reflecting outcomes and performances.
The management of risk will be integrated into Matrix's existing strategic planning and operational process and is to be fully recognized in the funding and reporting processes for all integral departments across the organization.
Furthermore, our organization will ensure that all the necessary educational resources are made available to those accountable and responsible for the management of risk.